Igloo Yukon 50 Review
cooler Review: 4.3 out of 5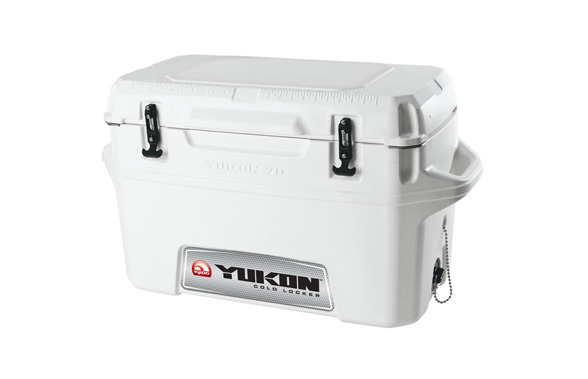 Regardless of if you are going on a weekend getaway or an afternoon picnic, the 50 quart capacity offered by the Igloo Yukon 50 Cooler is ideal to keep drinks cold, meat fresh and leave room for other perishables.
This Igloo cooler is also designed with a number of impressive features that were specially designed with ultra-durable materials to outlast the other top cooler brands on the market. It is built to help maintain the coldness of your ice for the maximum time possible even in the toughest and roughest of conditions that you can possibly imagine.
Tough and durable design
Created by the finest manufacturers in the industry – Igloo – the Yukon 50 cooler stands out when it comes to tough and rugged coolers. The cooler is designed with a seam-free case and backed up with a five-year warranty. It features easy to use grip T-handle latches that make holding and carrying this cooler easy and comfortable.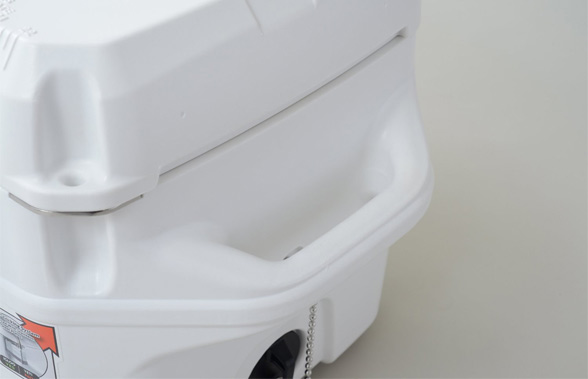 Features and specifications
The 50-quart capacity Yukon cold locker is specially crafted with anti-skid pads that are reversible to eliminate the potential for any damage, specifically when you are sliding or loading the unit on any type of pavement. The handles have been integrated and designed to be rugged to accommodate up to two gloved hands. It is also large enough for two hands to carry a more bulky weight.
In addition to a durable construction, the cooler has three inches of thick foam contained in the lid, as well as a gasket and two inches of foam present in the body of the cooler. Regardless of how far you have to travel, the Yukon travel can deliver. Offering seven-days of ice retention even at 90 degrees F, you can have confidence in the Cool Riser Technology featured in this cooler.
The Igloo Yukon 50 is the only cooler presently on the market that features efficient UV inhibitors and infrared technology so you don't have to worry about your items in the cooler – even when it is left in the direct sunlight. However, that's not all. The Igloo Yukon Cold Locker Cooler is also equipped with tough and rugged rubber latches, as well as hinge pins crafted from stainless steel.
Fun features you'll love
This cooler also features the grip-n-glide feet, which utilize the side that allows for skidding for easy unloading of items and the side with anti-skid pads to help hold the Yukon cooler in place. When it comes to capacity, the cooler can keep up to 50 quarts or a total of 47 liters. It measures 17.03 inches wide by 17.55 inches tall on the exterior.
Designed to trek on through all types of wear and tear, this cooler is designed with sturdy and effective 5/16 inches hinge rods, as well as a locking system constructed from stainless steel to secure against potential theft. The cooler's latches have been created from durable rubber, which will withstand all types of corrosion in all types of weather.
The drain plug, which is oversized, helps to simplify clean up and provides a swift flow drain design. The plug offers an oversized finger grip, which means you will be able to easily remove or turn the plug when needed. The plug is also tethered to the cooler with a stainless steel cord that will help and prevent loss.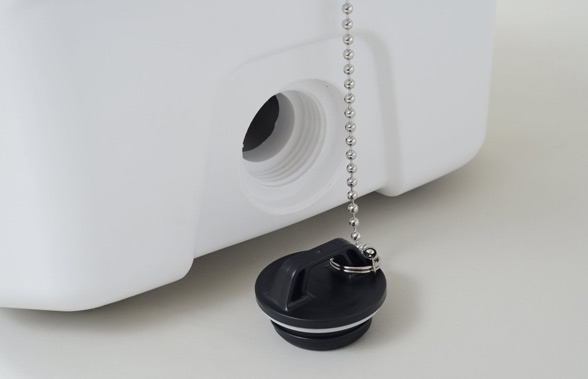 The bottom line
By using the MaxCold Insulation system, the Igloo Yukon 50 has a thermal barrier that is thicker and that does not feature any type of seams or gaps, which is areas where the cold may possibly leak out. The gasket in the top of the cooler works to completely seal out any heat, much like a freezer. If you are ready for a quality, durable, and cool cooler, then the Yukon 50 cold locker is definitely one that you should consider purchasing. While the cost is a bit higher than the average cooler, the features and durability are superior and long lasting.
See Prices for the Igloo Yukon 50 Review
Click Here to see more reviews of the Igloo Yukon 50 Review