Yeti Hopper 20 Cooler Review
cooler Review: 3.8 out of 5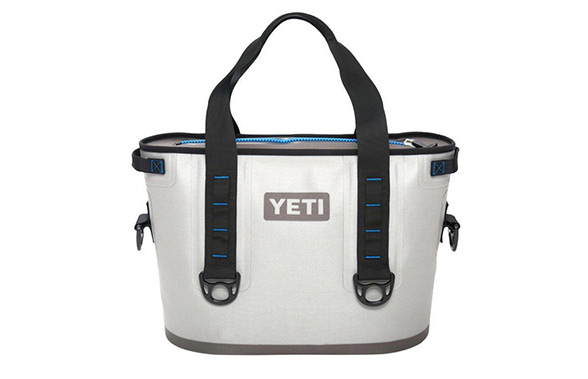 Available in 20 or 30 quart capacity, this Yeti Hopper 20 Cooler is the wave of the future. Never again worry about melting ice leaking all over your car, picnic basket, or lap - the DryHide Shell with RF welded seams completely eliminates the need for stitching, and therefore holes, to provide unparalleled durability and leak protection.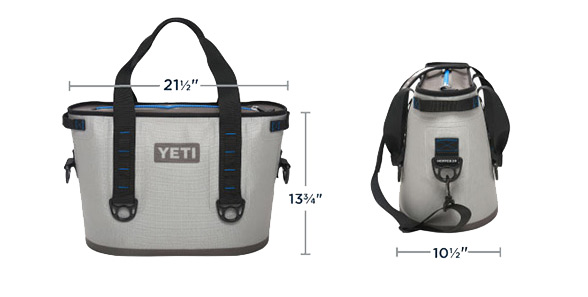 HydroLok zippers are waterproof and airtight, providing a perfect seal no matter what. Gone are the days of leaking water or spilled drinks making a huge mess - with the Yeti Hopper, you can rest assured of an absolutely waterproof container. Check out the price of the Yeti Hopper 20 today!
Insulation
Never again worry about your food getting warm while you work or hike to the perfect picnic spot; the Yeti Hopper 20's ColdCell is thicker on the sides and bottom than rival coolers, to increase cold retention and keep your food perfectly chilled.
With six D-ring tie down spots, you'll never be at a loss for attaching your Yeti Hopper to your backpack, car seat, or other luggage. Strap the Yeti down with bungee cords, string, or whatever you've got on hand, and rest assured that your cooler's not going anywhere. Hand and shoulder straps make carrying a breeze, no matter how heavy the load.
Capacity
Perfect for lunch, a day at the beach, or hiking to a picturesque picnic spot, the Yeti Hopper 20 is spacious enough to hold everything you need without feeling bulky or cumbersome.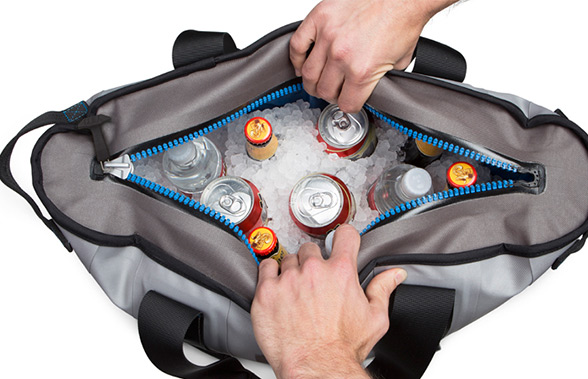 Many coolers that promise to keep your food cold are heavy, uncomfortable, or hard sided, making them awkward to carry or even banned from certain places, like sporting arenas. The Yeti Hopper is soft sided, making it safe to bring along anywhere, for wherever the road takes you.
Usefuleness
The Yeti Hopper 20 is designed to keep ice cold for days, making it the ideal travel companion for weekends away or even just a day at the office. Like all Yeti products, the Hopper is made with rugged materials that can take years of use and abuse without showing the wear. Able to keep ice frozen for an entire day in a 120-degree car and holding up to 18 cans of beer, you can see why the Yeti Hopper will surely be your new travel companion.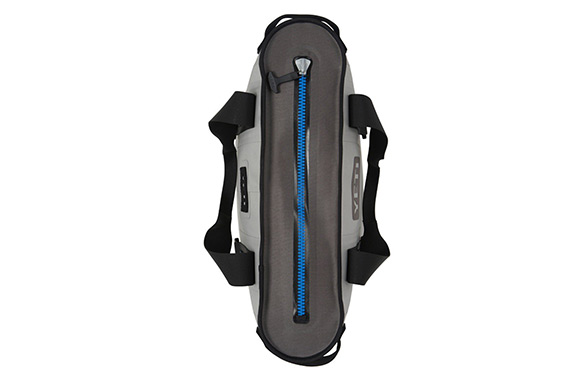 Some users recommend putting the bag itself in the fridge the night before a trip - this adds to the overall chill temperature and may make the bag a little more flexible. Over time, the cooler bag will lose some of its initial rigidity, which many find is actually a useful feature. No matter what, customers rave about the quality and usefulness of their Yeti Hoppers, taking them on trips all across the world and into situations where refrigeration is not possible for several days at a time. They trust Yeti products to keep their food cold and fresh in even the harshest of conditions, and with good reason.
Value
Certainly, this product is not cheap - at almost $300 at the time of this writing, it's not even in the same category of product as the $15 cooler bag you could pick up at any major retailer. However, as in many things, you get what you pay for. With the ability to keep perishable items cold for three or four days at a time while on long trips, the Yeti truly is in a class of its own.
The Yeti Hopper 20 is also ideal for emergency situations - should you need to evacuate quickly, you can keep medicine, baby formula, and crucial perishable foods cold for several days without needing to refresh the ice or worry about spoilage. Not only is this extremely convenient, it can literally be a life saver.
Conclusion
If you're looking for a product that will last you for years to come, while being the perfect size to hold everything you need without being bulky and providing superior cold retention and a watertight seal, you can't do better than the Yeti Hopper 20.
Stylish in gray and blue, the Hopper is a beautiful and highly functional product that's perfect for taking on the open road. Never fear adventure - whether you just want to keep a few sodas and snacks cold for the road, or you rely on a cooler for vital medicine, the Yeti Hopper allows you the freedom to travel wherever your heart takes you and know you'll have a reliable companion every time.
See Prices for the Yeti Hopper 20
Click Here to see more reviews of the Yeti Hopper 20